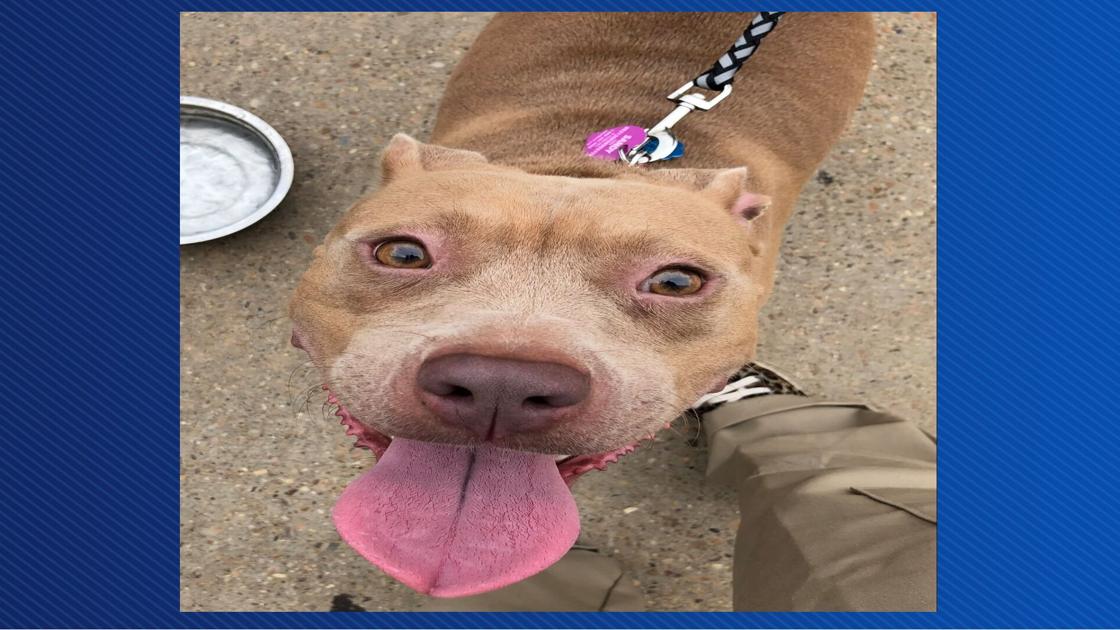 Caddo Commission Advances Order For Mandatory Sterilization Of All Dogs And Cats | New
SHREVEPORT, Louisiana – It's not just pit bulls that can be subjected to mandatory sterilization in Caddo Parish.
At the Caddo Parish Commission working session on Monday, the commissioners voted to introduce a parish law requiring the sterilization and sterilization of all breeds of dogs as well as cats.
This does not mean that Caddo Animal Services will be door-to-door. The law, if approved, would impact stray dogs and cats or those turned over to the animal shelter.
"This is for animals in general. We are not going to pick up your pets, "said Commissioner Mario Chavez.
A mandatory sterilization order for pit bulls was introduced by Commissioner John-Paul Young following discussions at the Animal Services Committee. Pitbulls and pit mixes populate the refuge in greater numbers. And they are the most euthanized.
Pit bulls are good, loyal pets, but sometimes their owners vary, Young said, adding that there weren't enough houses or shelters to accommodate the number of pit bulls.
"We need to do something to control the animal population in Caddo Parish," Young said.
Commissioner Jim Taliaferro, who encourages two pit bull mixes, supported the ordinance but wanted more time to study the aspect of the application. So he wanted the measure to go back to the committee for more work.
Next, Commissioner Stormy Gage-Watts amended the motion to have the order include all dogs and cats, saying she did not support the isolation of a certain breed.
Animal Services Director Travis Clark said the app will be handled like any other code. When animal service officers come into contact with people as part of a complaint, they are already checking for mandatory vaccinations against rabies or other issues, so it should be possible to deal with the spay / neuter, Clark said. .
"I really think it's a step in the right direction," he said.
The committee voted 6 to 3 to move the ordinance to Thursday's regular meeting agenda for introduction. A public hearing before adoption would take place at the December 9 meeting.
But before the vote, the pit bull ordinance received support from three people involved in the animal rescue community.
Linda Shemwell said she learned very quickly after starting PetSavers in 2005 that there was a bottomless pit of unwanted animals in the area – so much so that no shelter can handle them all. She estimates that she turns down at least 10 requests a day from people who want her to take their dogs and cats. And she doesn't even take in the pits because it's so hard to find good homes for them, she said.
Pit bulls either live a short life or an unhappy life being chained in the yard or roaming the streets, Shemwell said.
Mandatory sterilization of pits is a start, she said, adding that Shreveport could be the first city in the south to do so.
Megan Everett of Parish Paws and Lorraine Guerro of Nova's Heart also spoke in favor of the ordinance. Everett said most rescues cannot handle the volume of "pitty" entering shelters across the United States, although she does her best to accommodate as many as possible due to the life that she can get. 'they live. It's getting harder and harder to move them to northern and eastern rescues because there are so many.
Guerro's organization helps low-income, disabled and veteran people with their animal needs. She estimates that 80 percent of them have pits. Less than 10 percent agree to spay or neuter their dogs.
Educating everyone about the need to sterilize and sterilize is important, she said. There are mandatory sterilization laws for all dogs across the country.