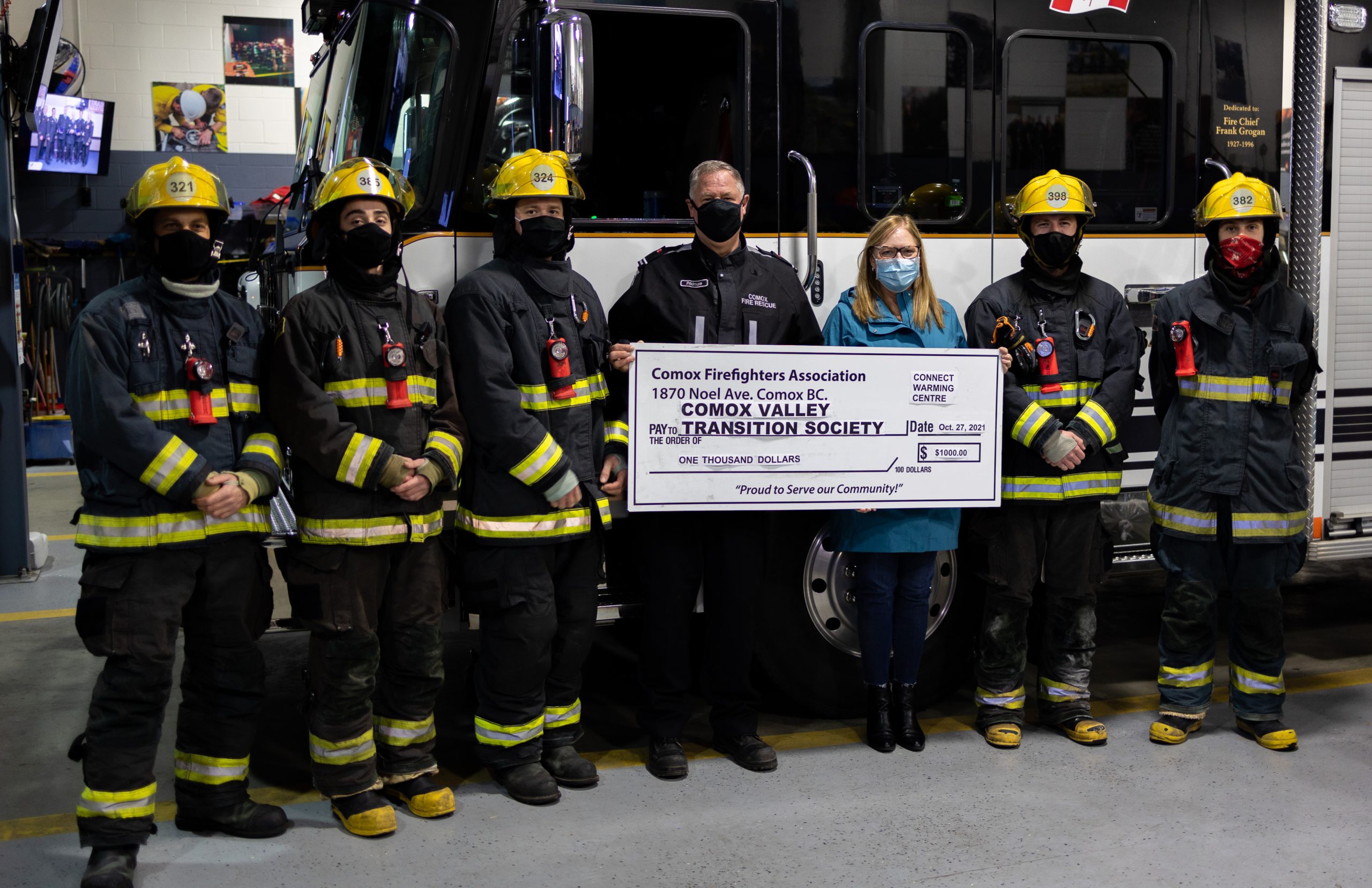 Comox firefighters donate to Connect Warming Center
---
Comox Fighters donated $ 1,000 to the Connect Warming Center through the Comox Valley Transition Society.
The Connect Warming Center is currently being used to temporarily house some of the residents displaced by the recent Travelodge fire in Courtenay.
In a statement, Comox Fire Rescue said that "The Comox Firefighters Association has a long history of helping others not only by responding to emergencies, but by helping in other ways."
Chief Gord Schreiner says, "I am very proud of our firefighters for their donation and for all the charitable work they do throughout the year. Our firefighters understand that they can make a positive difference in many ways.