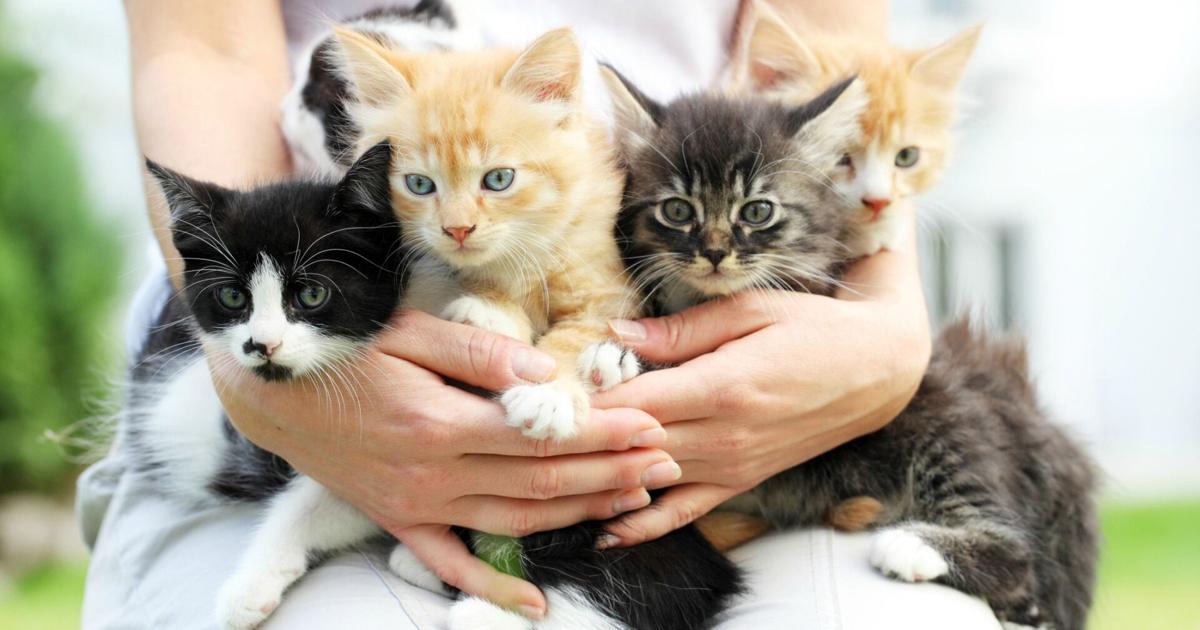 county shelter does not accept cats | Local News
The proposed Coffee County Animal Shelter will not be accepting cats, at least for the short term, according to a discussion at the health, welfare and recreation committee meeting on Tuesday, Feb. 22.
Coffee County Commissioner Margaret Cunningham, who is not a member of HWR but was asked by Mayor Gary Cordell to help identify a suitable location for the shelter, told the meeting that the county should build an installation that puts "our feet on the ground", but with the idea of ​​expanding to include cats, perhaps, later.
"We are not trying to cut [the Coffee County Humane Society] down, but above all. We can't do everything for everyone," Cunningham said.
She said the county has always been in the dog business.
"We're not even required by state law to be in the dog business, but the public welfare is there. Cats are definitely an ongoing problem, but can we please start with baby steps? I said that to the Humane Society, I appreciate what they're doing with cats, this and the other, but our hands are tied. We can't do much. Can we start with one thing and maybe evolve into that in a few years or something? she asked rhetorically.
County Animal Control Director Craig Boyd noted that cats cost more than dogs.
Cunningham said the budget and finance committee needed clarity on what is needed in a new shelter. She suggested a meeting between the HWR members and Boyd to iron out those details.
Plans for a shelter were drawn up about a year ago by St. John Engineering and are very similar to the Tullahoma shelter.
The estimated cost was $470,000 – not including recent material inflation – for a 36-track shelter. Animal Control Director Craig Boyd suggested a 40-race facility.
Cunningham said she thought 0,000 would be available. She warned that all funds for the shelter should go through Coffee County Accounts and Budgets Manager Marianna Edinger.
"We've tried this in years past when we had a coalition to raise money for this," Cunningham said.
"Some of the money went to animal control there, but then it was never –," Cunningham said, stopping mid-sentence. "So all the money that comes in has to go to Marianna's office, specific to the animal control building."
HWR President Ashley Kraft had asked Cunningham to help her determine whether the county should issue an RFP, RFP or RFP.
Cunningham said the county is not yet at the point of asking for offers.
"The county is only going to commit a certain amount of money…the next step is to ask them. Different groups have come to Budget and Finance and asked previously, but they haven't had details, no land, not all that, but we put the horses in front of the cart," she said.
"The county will only pay a certain amount, and then we have to raise the rest of the money. We're going to need a county commitment first before we go out into the public," Cunningham said.
Adoption fees
HWR also voted to send a commission-wide recommendation to update Coffee County Animal Control's standard operating procedures (SOPs) to include an adoption fee increase that would cover spay and neuter services. sterilization.
The proposed adoption fee was $100 and will include vaccinations for rabies, distemper, and parvo. The current fee is $35, and the shelter requires those who adopt pets to spay or neuter them within 30 days.
Kraft said that at some point the SOP was updated to include the fee, but the manual currently in use is the wrong copy.
"I have no idea how it messed up, because I know we voted on it and everything was updated as a whole," Kraft said.
The new fee will allow animal control to manage vet appointments. Manchester City currently use a similar plan.