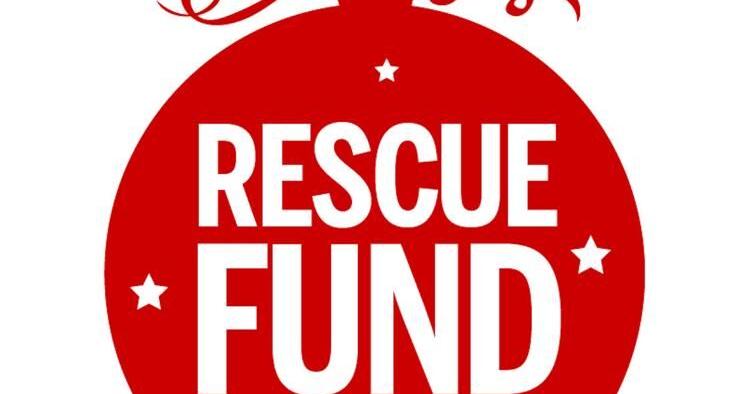 Editorial: Times News Rescue Fund needs your help | Editorials
There are few programs to help those in need that donate every penny raised towards the stated goal. But that's what the Times-News Rescue Fund has been doing for 48 years.
The Rescue Fund has no budget because every penny of the costs of running, operating and auditing the campaign is absorbed by The Times News. There is only one goal. This year, it's $ 65,000.
The goal is entirely needs-based, and it has never been greater due to the second year of the pandemic, a struggling economy and soaring inflation. Kingsport Salvation Army Captain Rebekah Abram says she has never seen the level of need that exists today.
The Salvation Army is our partner. Without his help, there would be no rescue funds and thousands of families would not get the food gift cards the program gives them. The Salvation Army is the clearinghouse for determining needs based on factors such as family size and economic status in Sullivan and Hawkins counties. He receives the same information from social services in Lee, Wise and Scott counties in southwest Virginia.
The Salvation Army then issues gift cards that can be used at local supermarkets to the most needy families in the Rescue Fund service area. How many cards? It's up to you. Already, more than 700 cards have been purchased just for people who have already signed up for help from the Salvation Army and social service agencies in Virginia. We will need a lot more.
Capts. Rebekah and her husband Aaron Abram said they see people who have never had to ask for help before.
"They never thought they would find themselves in this situation, and yet we are," said Rebekah Abram.
Almost two years later, the COVID-19 pandemic persists. Rising gas prices, rising utility prices, and rising food prices affect everyone. But for those living on the financial edge, sometimes that means choosing between feeding your family and keeping them warm.
No one should have to make that choice.
"The needs become more and more acute as we stay in this area," said Allen Rau, vice president of Six Rivers Media Inc., owner of The Times News and other newspapers in the region. "The Lifesaving Fund is a great opportunity to make a real difference in the lives of people right here in our community. "
"It's certainly nice to live in a place where people understand that there are people who need help, and where people are willing to do what they can to provide that help," said Rau. "We all have to work together to take care of each other and make a difference for those who struggle, and that's the definition of Kingsport. This is who we are. This is who our readers are. We are just happy to do our part.
The Abrams arrived in Kingsport in June to find something they didn't know about: the number of grandparents raising grandchildren and even great-grandchildren. "Parents are absent parents, so grandparents are trying to raise their grandchildren with a social security check that barely covers their needs, let alone six and seven grandchildren," they told us. .
Most residents of our Rescue Fund service area would be surprised and heartbroken at the level of poverty that exists in places they rarely go. Rau reminds readers that "every donation, no matter how small or small, stays here in northeastern Tennessee and southwestern Virginia."
Do you want to help us help them? Can you please contribute as much as you can? All donations are listed in the Times News. You can remain anonymous, or perhaps make a donation to a loved one who is no longer with us.
Tax-deductible donations can be sent to the Times News Rescue Fund, 701 Lynn Garden Drive, Kingsport, TN 37660. Donations can also be made online at rescuefund.timesnews.net.
Time is running out for help before Christmas. Please donate today.