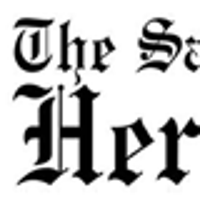 Events seek to raise funds to help save animals | Archives
An animal rescue nonprofit is hoping people are in the spirit of donating for two fundraising events as they attempt to recoup the financial damage caused by COVID-19.
Steve Frederick, president of Carolina Animal Rescue & Adoption, located in Sanford, said their organization primarily takes cats and dogs to facilities where they will eventually be housed and cared for until they find someone. to adopt them.
The organization, which has been around for about 20 years, relies solely on donations from public and private sources and when COVID-19 hit in 2020, that funding slowed down considerably. Frederick said the pandemic has forced people to stay indoors, so volunteering has slowed with people donating.
"It hit us hard in many ways," he said. "People who weren't working (because of COVID) couldn't send us money. We are 100% funded by the community.
He said the lines of communication had weakened between CARA and the public.
"Not being able to go out and remind them of what we were doing; it kind of hit us hard, "he said. "COVID has really hampered our fundraising events. "
He said they are operating on a budget of around $ 100,000 per year and hopes things will change for the better with their first two fundraising events today and Sunday.
Today, December 4, CARA will be hosting a fundraising event called Santa Paws from 1 p.m. to 4 p.m. at Big Bloomers Flower Farm, 275 Pressly Foushee Road.
"Photos can be taken with Santa Claus with their children, adults or pets," he said. "We charge a minimum of $ 5 for the photo, but most of the time people give more. You see a lot of pets that have been adopted over the years at this event.
December 5 from 2 p.m. to 6 p.m. at Stevens Center, 1576 Kelly Dr., they will have the Quarters for CARA fundraiser. Sunday's event involves 13 Tupperware vendors in Mary Kay.
A neighborhood auction is a cross between an auction, raffle and shopping party where people bid on neighborhoods (1 to 4 quarters) to win items. Frederick said there would be a lot of items to bid on and the auction pallets cost $ 5 each.
Other items can be purchased during the event using quarters. There will also be several raffles.
"There will be 25 items that we will draw," he said. "We have a good crowd at these events and a very young crowd. We attract about 100 to 150 people.
He said most of the money they need is for repairs to the building they use and a new furnace. Other things can be bought and dropped off.
"We need a lot of bleach, paper towels, cat litter and laundry detergent, which is essential for what we do," he said.
Frederick said that dog and cat retention and adoption has been the singular goal of those who volunteer, and with money they need more people.
"The people at CARA work so well with each other," he said. "Everyone is trying to focus on what's best for the animals. "