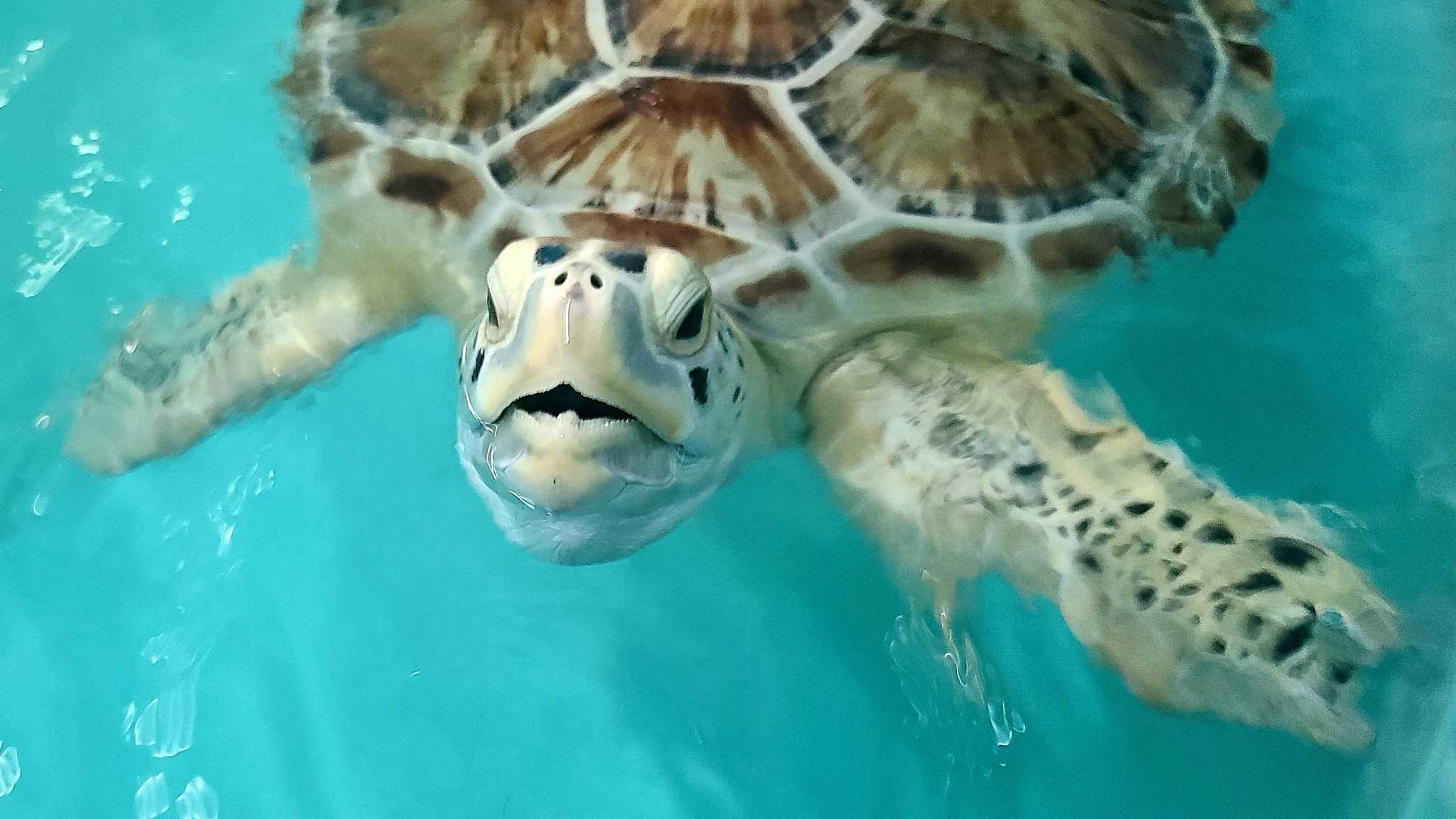 Everyone loves sea turtles, especially the volunteers and staff of the Gulf Center for Sea Turtle Research
A group of sea turtles gaze over Seawall Boulevard and the Gulf of Mexico beyond, from a mural on the side of the McGuire-Dent Recreation Center in Galveston. The Turtles About Town statues, created by the Turtle Island Restoration Project and Clay Cup Studios, remind 50 others of the island city's fascination – and the general public – with these marine reptiles.
"There is something about sea turtles that people love, and I'm so surprised how thrilled people are with sea turtles," says Christopher Marshall, director of Texas A&M University at the Gulf Center for Sea Turtle Research of Galveston.