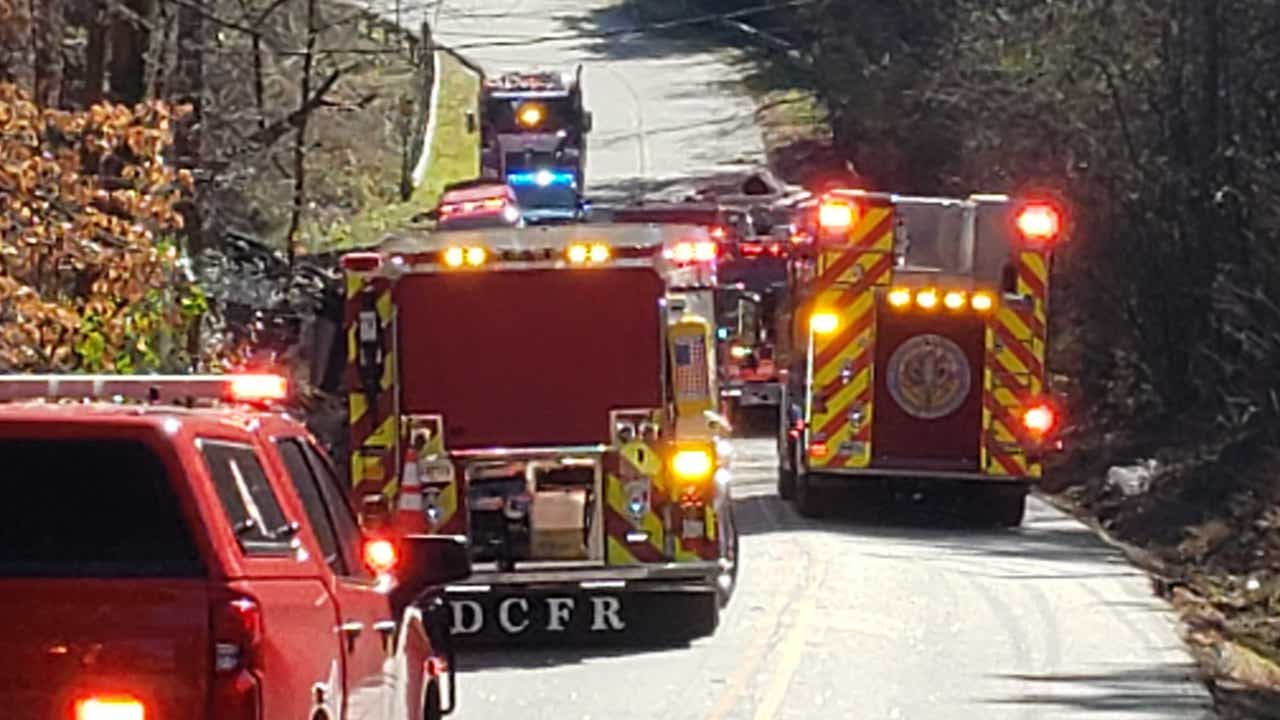 Firefighters rescue woman trapped in car stuck under dump truck
DEKALB COUNTY, Ga. – A woman trapped in her car and pinned under a dump truck for about an hour on Monday is now free thanks to DeKalb County Fire and Rescue crews.
Sky FOX 5 hovered over Rodgers Lake Road near South DeShon Road as DeKalb firefighters scrambled to safely rescue this woman who was nearly run over by the dump truck. First responders managed to get her into an ambulance about an hour after the horrific collision.
Robert Sales was in his yard just before 1 p.m. Monday afternoon. He says he saw the driver of the dump truck slam on his brakes and eventually lose control of the vehicle before crossing the center line and hitting the woman's car almost head-on.
First responders work to free those trapped in a two-vehicle crash involving an overturned dump truck.
The woman's car landed in a ditch upside down with the dump truck on it. The driver of the dump truck was not injured.
The crews managed to rescue the woman. She was airlifted to hospital for treatment. Firefighters say she's lucky to be alive.
It's unclear what charges, if any, could be filed in relation to the incident. The investigation is continuing.
WATCH: FOX 5 NEWS LIVE COVERAGE