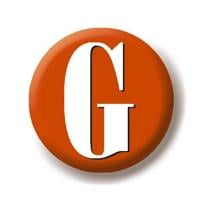 Joplin could receive $14 million in federal stimulus grants | Coronavirus updates
The Joplin city government could receive nearly $13.8 million over the next two years through federal Pandemic Relief Grant funding.
The money would be provided by the American Rescue Plan Act's State & Local Fiscal Recovery Funds program that was approved by Congress last March.
Although the funding was authorized in March, final rules on how it could be spent were only published this month and do not come into effect until April 1, said Leslie Haase, chief financial officer of Joplin. She spoke about the status of funding at a recent Joplin City Council meeting.
Joplin officials learn the rules and then assess which projects or uses might be most likely to gain federal approval.
The recovery fund program is to provide $350 billion to state, local and tribal governments to boost recovery from the COVID-19 health emergency.
The final rule describes three uses of money:
• Recover from public health and economic impacts.
• Maintain vital public services like health and public safety at a time when tax revenues may have declined.
• Building recovery by supporting long-term growth and opportunity for the community.
The aid is separate from the first funding made available by the Coronavirus Aid, Relief and Economic Security Act. This money was distributed to counties and passed on to eligible people to reimburse expenses incurred due to the pandemic in 2020.
The Joplin city government spent $1,621,372 on pandemic equipment, supplies and personnel costs for COVID-19 relief work. The city received a refund of $1,557,135 from Jasper and Newton counties, Haase said.
In addition, the state and other government agencies received their own pandemic recovery funds through fiscal stimulus funding. While metropolitan cities like Joplin will receive funding directly from the U.S. Treasury, smaller towns will apply for grants that will come statewide from federal allocations.
City staff will work with state and federal officials and a consultant on the latest federal assistance package to identify details of funding opportunities that may apply to Joplin. The consultant is Chicago-based Baker Tilly.
Council on Jan. 17 approved a resolution in support of a grant application of up to $2 million from the Economic Development Administration to build an extension to the Baker's Branch sewer system in the north -east of Joplin. This system would service nearly 1,000 acres located in the Route 249 area of ​​Missouri. Funding comes from a federal pandemic recovery grant to the EDA.
City officials review potential projects with the consultant to determine what might qualify and best fit federal regulations on the use of the money.
These include:
• Building a broadband backbone network, or parts of a network, to provide faster and more reliable Internet service.
• Construction of a central transfer station for the Sunshine Lamp Trolley system.
• Several projects at Joplin Regional Airport, including construction of a new building for large fire trucks for emergency fire response and reconstruction of Runway 13/31.
• Several projects to update or expand various parts of the city's wastewater treatment system and plants.
• Aqueduct installations in industrial parks.
• A new bridge over Joplin Creek to replace the existing low water bridge on Murphy Boulevard.
Other potential projects are workforce development initiatives with the Joplin Area Chamber of Commerce, improvements to Empire Market, Tin Cup and Grand Falls trail extensions, street beautification Main from Eighth Street to 15th Street.
There is time to work on a spending plan for grant funding. Haase said fiscal stimulus funds must be committed to projects or uses by Dec. 31, 2024, and spent by Dec. 31, 2026.