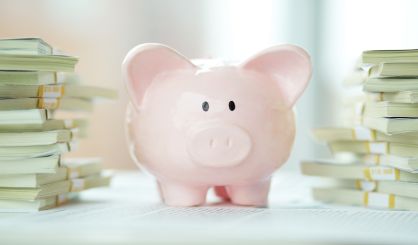 MSU extension helps local governments understand US bailout law
Michigan State University's extension office offers local governments a chance to better understand how they can benefit from the US bailout. Billions of dollars are being donated to local governments across the country through the federal COVID-19 relief program. MSU Extension released the following:
In partnership with the Michigan Regions Association (MAR), Michigan State University (MSU) Extension will lead a series of workshops throughout the state to assist government officials in their exploration of the uses of American Rescue Plan Act (ARPA). Under the $ 1.9 trillion ARPA legislation, $ 150 billion has been earmarked for local and tribal governments through the State and local government budget recovery fund against the coronavirus.
ARPA workshops are intended for members of the regional planning and development council, other local elected officials and appointed officials, representatives of tribal governments, economic development practitioners and other staff of development organizations. public and not-for-profit community development. Held from September 23 to October 28, the free workshops will highlight the importance of building capacity and infrastructure at local and regional levels to ensure that communities are best placed to receive the best return on investment.
"The American Rescue Plan Act funds distributed to local governments represent an important opportunity to invest in essential infrastructure and services to support the community," said Eric Scorsone, PhD, associate professor and director of MSU extension Center for Local Government Finance and Policy, who will also serve as an instructor for the workshop series. "This training is designed to educate local officials about best practices, regional opportunities and up-to-date information on federal guidelines."
The workshops will be offered in many formats, ranging from virtual-only to hybrid options and entirely in person. Participants will also explore practical considerations for contracting, accounting and project management processes, facilitated group discussions to maximize effective regional collaboration, and ways to leverage other state and federal funding priorities for achieve regional development goals.
"The Michigan Association of Regions is pleased to partner with MSU Extension to provide training to local government units statewide as they invest the dollars received under the American Rescue Plan Act," said Erin Kuhn, Executive Director of the West Michigan Coastal Regional Development Commission, and president of MAR. "These funds are intended to provide valuable resources as communities respond to and recover from the pandemic."
Additional instructors for the workshop series include Arnold Weinfeld, Director of Workforce and Economic Development Partnerships at the Office for Public Engagement and Scholarship and Associate Director of MSU's Institute of Public Policy and Social Research, MSU extension government and community educators in vitality, and regional staff.
For more information regarding regional workshops and registration, please visit events.anr.msu.edu/arpa.