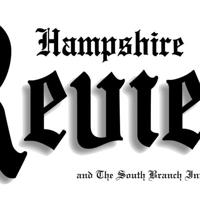 School and rescue team swap land | News
ROMNEY – A property boundary adjustment to allow the new West Elementary School and the Romney Volunteer Rescue Squad to operate side by side on the former Hampshire Memorial Hospital property was approved at the Commission meeting of Hampshire County on Tuesday.
School Superintendent Jeff Pancione submitted a request to swap a small piece of the school's future property for a similarly sized piece of the 0.644 acres leased by the Romney Rescue Squad, saying the 2 were trying to "find a way to coexist and still be happy neighbors."
Rescue team leader Donnie Smith accompanied Pancione to the meeting and said he agreed with the plan, which should allow the school to run buses in and out and at the rescue team to operate ambulances without difficulty.
All buses will access the school via Veteran Boulevard and Blue Street – with this route closed, so all other vehicles (including ambulances) will travel down Center Avenue. Traffic on Blue Street will be limited to buses for the safety of special services personnel and Potomac Center residents who use the area.
Pancione agreed that ambulances should also be able to use the gated access in an emergency. It was noted that this might become necessary at times of the day when a large number of parents are dropping off or picking up their children.
Ambulance access through gates will be permitted by siren-triggered sensors that automated gates (including gated housing estates) should have to allow emergency vehicle access.
The property swap will also provide parking for rescue team volunteers behind the rescue team building, and Pancione said volunteers would also be welcome to use the school parking lot when the school is not in session.
Before the property swap was approved, Commissioner Bob Hott questioned who owned the rescue team property and therefore had the authority to change property lines.
Assessor Norma Wagoner checked county records and found that the property was deeded to the development authority in 2018 but then deeded to the county commission in 2020. Once their ownership was clarified , the commission approved the exchange of ownership.
In other matters, Commission Chairman Brian Eglinger announced that the commission has not yet received a response to letters sent to the governor's office, attorney general and state health department to ask about the school mask issue. They will send a reminder.
Commissioner Dave Cannon added that he felt the commissioners had been misunderstood, saying they were not anti-mask, but 'pro-choice', leaving 'it's up to you to make the decision for your own body' . He added that his parents wore masks.
Wagoner received approval to close its office on March 31 for its staff to be trained on a new statewide system.
The commissioners were informed that the Purgitsville water project had received its environmental certification, with no significant findings of environmental impact.