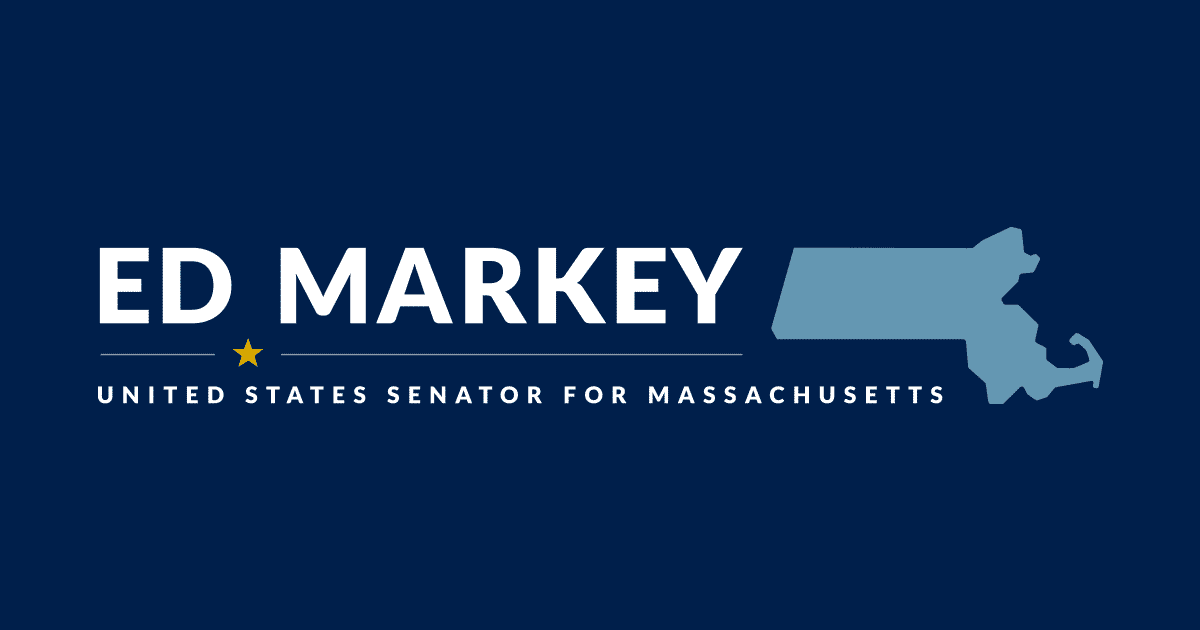 Senator Markey and Rep. Bowman introduce bill to transform home energy assistance program for low-income people
Washington (January 20, 2022) – Today, Sen. Edward J. Markey (D-Mass.) and Congressman Jamaal Bowman (NY-16) introduced the Heating and Air Conditioning Assistance Act, legislation to invest in and expand the Low-Income Home Energy Assistance Program (LIHEAP) to universalize energy assistance for all who need it. Currently, it is estimated that only 16% of households eligible for LIHEAP are actually served.
"Access to life-saving heating and air conditioning is a fundamental human right that guarantees our health and safety and should not be reserved only for those who can afford it," said Sen. Ed Markey (D-Mass.). "This winter, families shouldn't have to choose between paying energy bills or getting the chills. I am grateful that Congressman Bowman and I are fighting to ensure that funding for home energy — a critical lifeline for families across the country — will be available to everyone who needs it. Our Heating and Cooling Assistance Act would provide LIHEAP funding to millions more Americans and ensure the program has all the support it needs to strengthen outreach efforts and serve all eligible households. The bill also takes steps to reduce the energy loads of LIHEAP beneficiaries and reduce our use of fossil fuels by increasing investments in weatherization. the Heating and Cooling Assistance Actis the ambitious and comprehensive legislation we need to help ensure the health and safety of American families and support a just transition away from burning fossil fuels.
"There is no reason why, in the wealthiest nation in the world, members of our communities should have to choose between staying warm in the winter or cool in the summer and being able to make rent or put food on the table", said Congressman Jamaal Bowman (NY-16). "Senator Markey and I work for an America that respects our collective humanity and our Heating and Cooling Assistance Act ensures that every family can pay their energy bills. This is an issue of racial and economic justice, with Black, Latino and Indigenous households all bearing disproportionate energy loads. Lack of energy assistance is also a public health crisis, with high energy loads associated with an increased risk of respiratory diseases and heatstroke. The fact is that no one anywhere in this country should have to use their stoves or turn on radiators because of exorbitant bills. This legislation is a bold approach to energy assistance that responds to the times by making energy assistance much more accessible to tens of millions more people and I am proud to have a partner in Senator Markey as that we are fighting this fight.
"No person or family should ever be without adequate heating",
said Sen. Kirsten Gillibrand (DN.Y.). "This bill would ensure that low-income families never pay more than 3% of their annual income in energy costs, even during the coldest winter months. As New York continues to face extreme and potentially dangerous cold weather, we need to ensure that everyone has access to reliable, affordable, and sufficient heat to stay safe in their homes.
"No family should have to choose between paying their energy bills and putting food on the table during the cold winter months. LIHEAP is a lifeline for our communities. The Heating and Cooling Relief Act will expand access to LIHEAP and save families from food and housing insecurity as they face high energy bills. It will also increase funding for weatherization, promote the use of renewable energy and contribute to climate adaptation – all crucial to our work in tackling the climate crisis," said Sen. Elizabeth Warren (D-Mass.).
A copy of the text of the bill can be found HERE.
More specifically, the Heating and Cooling Assistance Act:
Increases annual LIHEAP funding to $40 billion and expands eligibility to ensure no household pays more than 3% of annual income in energy costs;
Minimizes barriers to administering and applying LIHEAP by allowing households to self-certify eligibility criteria; increases the administrative cap for outreach, technology and staffing purposes; and ensure that LIHEAP coordinators receive at least a decent salary;
Protects consumers by ensuring that no eligible household has their utilities cut off or pays late fees, that every household receiving funds can have their utility debt forgiven, and that utility companies implement introduces discounted payment plans to support consumers;
Ensure states can use LIHEAP to address climate adaptation by increasing funding for cooling assistance and ensuring households can access utility assistance during major disasters; and
Increases funding made available for weatherization through LIHEAP and establishes a new Just Transition Grant for states and localities to help reduce energy loads for LIHEAP-eligible households and promote use renewable energies.
Senator Markey and Congressman Bowman have been champions for energy justice issues and public services throughout the COVID-19 pandemic. On January 5, 2022, Congressman Bowman, Senator Markey and Congresswoman Schakowsky drives a letter at the Federal Energy Regulatory Commission (FERC) urging the Biden administration to protect consumers from unfairly high heat and energy prices. Last year, Congressman Bowman introduced the Public power resolution with Congresswoman Bush to make electricity a public utility, and he also introduced the Broadband Justice Act to provide accessible and free broadband to all subsidized households in the country. As part of the U.S. bailout, Senator Markey advocated for $20 billion in Emergency Rental Assistance (ERA) funding and $4.5 billion in additional funding for LIHEAP. At the last Congress, he also introduced a Invoice it would have given the impression to Congress that states and utilities should impose a moratorium on gas and electric service disconnections, late fees, reconnect fees, rate hikes and other penalties for all consumers following the COVID-19 pandemic.
The original co-sponsors of this legislation include Senators Gillibrand and Warren, and Representatives Jesús G. "Chuy" García (IL-04), Eleanor Holmes Norton (DC), Rashida Tlaib (MI-13), Adriano Espaillat (NY -13), Ayanna Pressley (MA-07), Mark Takano (CA-41), Emanuel Cleaver, II (MO-05), Jan Schakowsky (IL-09), Alexandria Ocasio-Cortez (NY-14), Mondaire Jones (NY-17), Frederica S. Wilson (FL-24), Nydia Velazquez (NY-07), André Carson (IN-07), Gwen S. Moore (WI-04), Barbara Lee (CA-13), Bonnie Watson Coleman (NJ-12), Carolyn B. Maloney (NY-12), Grace Meng (NY-06) and Pramila Jayapal (WA-07).
Supporting organizations include: National Energy Assistance Directors' Association (NEADA), National Consumer Law Center (NCLC), National Housing Law Project, Public Citizen, Sunrise Movement, Evergreen Action, Green and Healthy Homes Initiative (GHHI), Sierra Club, Local Initiatives Support Coalition (LISC ), Food and Water Watch, Rocky Mountain Institute, Center for Biological Diversity, Ecological Justice Initiative, Elevate, Dandelion Energy, Building Electrification Institute, Rewiring America, Association for Energy Affordability, Sustainable Westchester, New York Lawyers for Public Interest, Bloc Power, NY Geothermal Energy Organization and NYC-Environmental Justice Alliance, Massachusetts Association for Community Action (MASSCAP) and NY Renews.
"The Heating and Cooling Act would end energy poverty in the United States by providing that no family would spend more than 3% of their family budget on home energy and would give states the ability to protect against bad weather up to 1 million homes per year". said Mark Wolfe, executive director of the National Energy Assistance Directors' Association (NEADA). "The net result will be an end to the stubbornly high utility backlogs and cuts that low-income families have struggled with for many years."
###