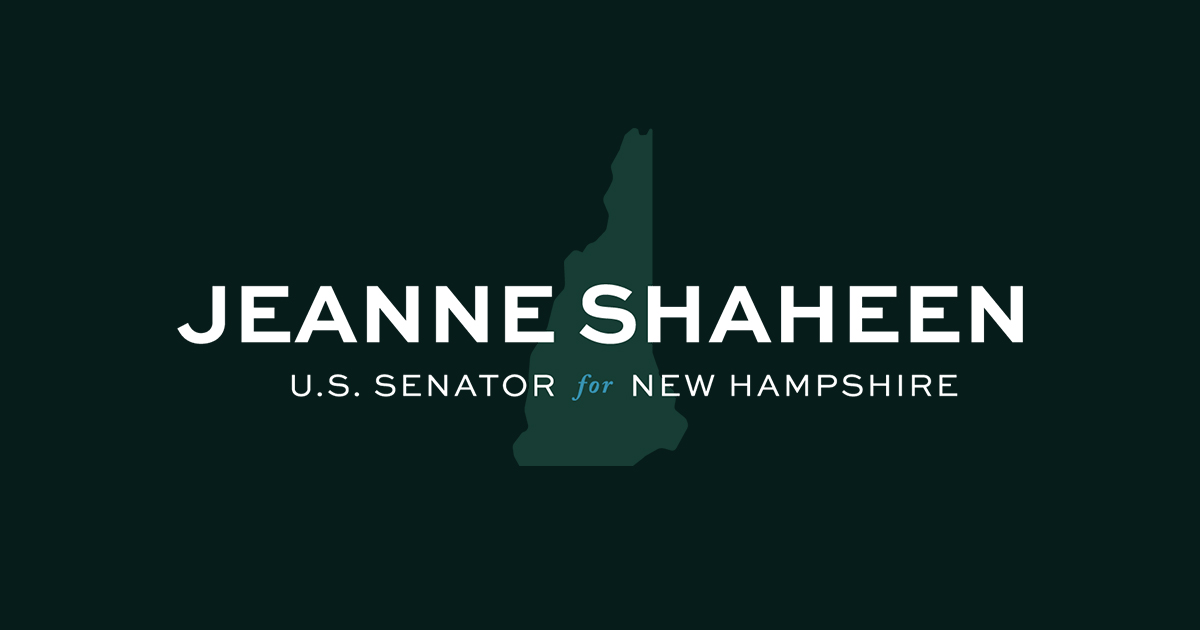 Shaheen and Hassan Applaud $4.2 Million in Funding for Charlestown Drinking Water Project
March 27, 2022
(Washington, DC) – U.S. Senators Jeanne Shaheen (D-NH) and Maggie Hassan (D-NH) celebrated $4,289,000 in funding going to Charlestown to support critical water system improvements. The senators helped secure federal funding from the American Rescue Plan Act of 2021 (ARPA) and the Drinking Water State Revolving Loan Fund. This drinking water project in Charlestown is the first to receive final approval for ARPA infrastructure funding in the state.
"Every Granite Stater deserves access to safe drinking water – I am thrilled that Charlestown will soon receive critical funding to improve water quality. During negotiations around the US bailout, I fought for state and local governments to have funding flexibility so they could better respond to needs on the ground. Meeting critical infrastructure needs, like updating aging water systems, is part of that flexibility," said Senator Shaheen. "Charlestown is the first of many towns in New Hampshire to receive ARPA funds that I have fought for to make our communities stronger as we emerge from the pandemic."
"This federal funding in Charlestown will provide a much-needed investment to help ensure Granite Staters in the community have access to safe drinking water – which is fundamental to public health," said Senator Hassan. "Between the US bailout and the bipartisan infrastructure package we've worked to pass, Granite Staters will continue to see critical investments in infrastructure that will strengthen our communities and our economy."
Specifically, this funding will help address arsenic levels that exceed drinking water standards in wells serving the North Charlestown Water System (NCWS), as well as construct a booster pump station to dealing with the low water pressure in the NCWS. The project will improve water quality and reliability between NCWS and the Charlestown water system.
As key U.S. bailout negotiators, Shaheen and Hassan helped ensure that many of New Hampshire's priorities were enshrined in law. Senator Shaheen helped lead negotiations in the Senate and with the Biden administration on measures related to state and local government funding assistance. She has also worked to ensure flexibility in this funding so that states and municipalities can be effective and efficient in how dollars are spent to better meet needs on the ground. Since the bill was signed into law, Shaheen's office has held several virtual workshops for municipalities on how these funds can be used. According to data released by the NH Fiscal Policy Institute, approximately $579.7 million in flexible federal funds were available for the state of New Hampshire to distribute to municipalities that can be used in a variety of ways, thanks to Shaheen's efforts. during negotiations.
###
---
---
Previous post