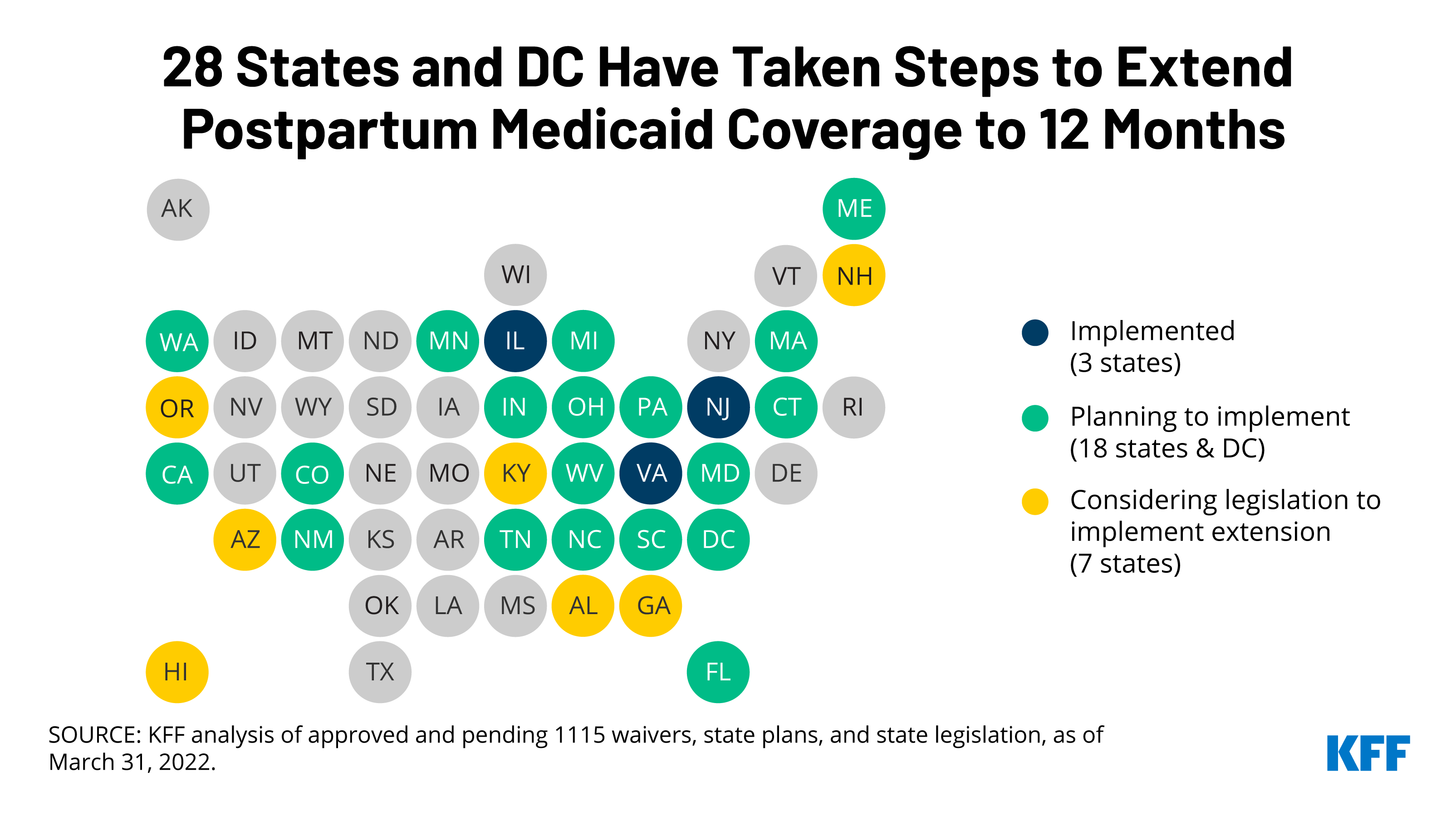 States seek to strengthen maternal health
The Medicaid program finances approximately 4 out of 10 births in the United States. Federal law requires states to provide no-cost-sharing Medicaid coverage to pregnant women whose income reaches up to 138 percent of the federal poverty level and to cover them for up to 60 days after delivery. In recent years, there has been growing interest in extending this postpartum coverage period for Medicaid to improve maternal health and coverage stability and address long-standing racial disparities in outcomes. maternal health.
Effective April 1, a provision of the American Rescue Plan Act (ARPA) of 2021 gives states a new option to extend postpartum Medicaid coverage to 12 months without having to seek a waiver. To date, 28 states and DC have taken steps to extend postpartum Medicaid coverage to pregnant women up to 12 months under this option or through a Medicaid waiver.
As this new ARPA option takes effect, during the federal COVID-19 public health emergency, states have already been prohibited from de-enrolling people from Medicaid. As a result, postpartum coverage has been continuous since the start of the coronavirus pandemic. However, once the public health emergency lifts, perhaps later this year, the continued enrollment requirement will end and many postpartum adults risk losing their Medicaid coverage, especially those living in states without expansion.
Visit our tracker for detailed information on state activity.
Source