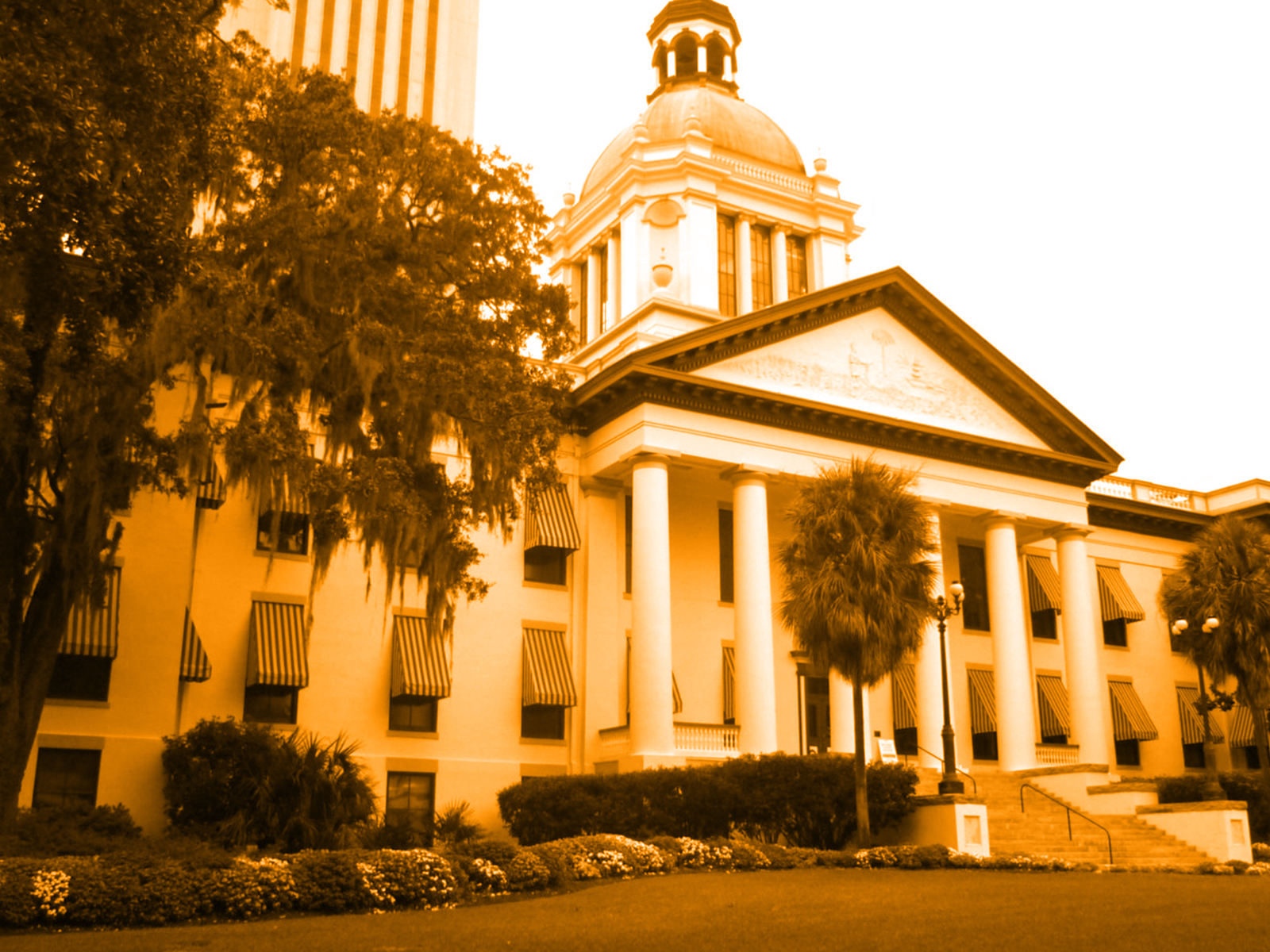 Sunburn — The morning read of what's hot in Florida politics — 2.7.22
Good Monday morning.
Susie Wiles is now co-chair of the global public strategy firm Mercury.
The veteran GOP strategist is best known for masterminding former President Donald Trump's two electoral wins in the Sunshine State. She also managed now-U.S. Sen. Rick Scott's first gubernatorial campaign when he a virtual unknown in state politics.
She was also key in helping Ron DeSantis overcome deficits in polling and momentum in his successful 2018 campaign for Governor.
In addition to her campaign work, Wiles has lobbied on behalf of companies ranging from local businesses to multinational corporations at the state and federal levels.
"I am excited to join the bipartisan team of experts and established public strategists at Mercury," Wiles said. "I look forward to working hard to provide successful outcomes on behalf of our world-class roster of clients in both Florida and D.C."
In her new role, Wiles will serve as co-chair of the firm's Florida and Washington offices. Wiles will also launch Public Strategy Advisors, a new company focused on electing Republicans nationwide.
"Susie is a veteran campaign strategist with an expert ability to put her finger on the pulse of any issue and effectively use her insight and perception to yield winning results," said Ashley Walker, a partner at Mercury. "We are thrilled for Susie to join the Mercury family, as she will undoubtedly be an invaluable leader to those working alongside her at the firm and will elevate the work we deliver to our clients."
Mercury CEO Kieran Mahoney added, "Susie, and her ability to successfully navigate any political landscape, is an extraordinary addition to our team."
— SITUATIONAL AWARENESS —
—@AnnieGrayerCNN: Former Chief of Staff to Mike Pence, Marc Short, who was at the Capitol on Jan. 6: "from my front-row seat, I did not see a lot of legitimate political discourse."
—@GovRonDeSantis: Floridians should not have their data used by Big Tech without providing affirmative consent, and I urge the Legislature to protect the data privacy of all Floridians.
—@JeanetteNunez: The same @gofundme that supported Antifa, BLM, and CHAZ/CHOP just shut down fundraisers for the Canadian truckers protesting against vaccine mandate. Florida stands with the Freedom Convoy.
—@MattRinaldiTX: What @gofundme is doing now, your bank will be doing in 5 years.
—@SatinRussell: My nephew insists on wearing his mask, no matter where he is — even when we assure him that the family is safe. He's four and can hardly remember a time when he didn't mask around people he doesn't live with.
—@AnnaforFlorida: Not only is book banning just a dangerous practice, but there is so much irony among those who make fun of "cancel culture" as they try to cancel things
Tweet, tweet:
Winning the annual Cuban Club bocce tournament in the heart of #YborCity was both special and unexpected. #LFG pic.twitter.com/EV2ZH81RuP

— Mike Griffin (@mikegriffinFL) February 5, 2022
—@BSFarrington: I was this close to giving up Twitter, and a Republican legislator called me and said, "You may not know it, but your message of kindness makes a difference." I decided then I wouldn't be silenced by hate. I'll keep speaking about love and kindness, even if it subjects me to hate.
—@MDixon55: People who will wait in those quarter-mile long @Starbucks lines that spill out into the street are wild, man.
— DAYS UNTIL —
Super Bowl LVI — 6; Will Smith's 'Fresh Prince of Bel-Air' reboot premieres — 6; Discover Boating Miami International Boat Show begins — 9; season four of "The Marvelous Mrs. Maisel' begins — 9; Spring Training report dates begin — 10; Synapse Florida tech summit begins — 10; 'The Walking Dead' final season part two begins — 13; Daytona 500 — 13; Special Election for Jacksonville City Council At-Large Group 3 — 16; Suits For Session — 16; CPAC begins — 17; St. Pete Grand Prix — 18; Joe Biden to give the State of the Union address — 22; 'The Batman' premieres — 25; Miami Film Festival begins — 25; the 2022 Players begins — 29; Sarasota County votes to renew the special 1-mill property tax for the school district — 29; the third season of 'Atlanta' begins — 44; season two of 'Bridgerton' begins — 46; The Oscars — 48; Macbeth with Daniel Craig and Ruth Negga begin performances on Broadway — 50; Grammys rescheduled in Las Vegas — 55; Magic Johnson's Apple TV+ docuseries 'They Call Me Magic' begins — 74; 'The Godfather' TV series 'The Offer' premieres — 80; federal student loan payments will resume — 83; 'Doctor Strange in the Multiverse of Madness' premieres — 88; 'Top Gun: Maverick' premieres — 109; 'Platinum Jubilee' for Queen Elizabeth II — 115; 'Thor: Love and Thunder' premieres — 152; San Diego Comic-Con 2022 — 165; Michael Mann and Meg Gardiner novel 'Heat 2' publishes — 183; 'The Lord of the Rings' premieres on Amazon Prime — 207; 'Spider-Man: Into the Spider-Verse' sequel premieres — 242; 'Black Panther 2' premieres — 277; 'The Flash' premieres — 280; 'Avatar 2′ premieres — 312; 'Captain Marvel 2′ premieres — 375; 'John Wick: Chapter 4' premieres — 410; 'Ant-Man and the Wasp: Quantumania' premieres — 536; 'Dune: Part Two' premieres — 620; Opening Ceremony of the 2024 Olympic Games — 900.
—TOP STORY —
Great schism — The Republican National Committee's decision to censure U.S. Reps. Liz Cheney and Adam Kinzinger and denounce the House investigation into Jan. 6 has spawned an internecine war within the GOP, with trad conservatives blasting the decision and Trumpists sticking to the line that the Capitol attack was merely a protest, not a riot or an insurrection.
United front? — Much of the controversy stems from the statement going out on RNC letterhead. Law-and-order Republicans say it reads a tacit endorsement of the Jan. 6 rioters, which are described as "ordinary citizens engaged in legitimate political discourse."
Half and half — Still, some top GOP officials are playing both sides of the issue. Count Sen. Joe Gruters among them. The Republican Party of Florida Chair co-sponsored the resolution and gave it a yay vote in absentia but insists he believes all who broke the law should be held accountable.
Care to explain? — "I was in Session in Tallahassee so did not vote in person but gave my proxy to Florida (National Committeewoman) Kathleen King. Prior to the meeting, I discussed with both the Florida NCW and (National Committeeman Peter Feaman), and we all signed on as co-sponsors to the resolution."
Muddy waters — Florida Politics asked him point-blank whether he thought the events of Jan. 6 were "legitimate political discourse." His answer: "I understand why people were so upset, but there is no justification for breaking the law, especially those who damage property or attack law enforcement officers. Justice should prevail, and people that committed these acts should be held accountable. Many more people came to D.C. to peacefully protest what they thought was an injustice. Those ordinary citizens should not be harassed or targeted in any way. "
Broken record — When asked to clarify why he co-sponsored the resolution, he stuck to the script: "There is no justification for breaking the law, especially those who damage property or attack law enforcement officers. Justice should prevail, and people that committed these acts should be held accountable. Many people came to D.C. to peacefully protest what they thought was an injustice. Those ordinary citizens should not be harassed or targeted in any way."
— DATELINE TALLY —
>>>Gov. Ron DeSantis will hold a press conference at 10:00 a.m. at the American Museum of the Cuban Diaspora. LG Jeanette Nunez and AG Ashley Moody will also be in attendance.
"House budgets $105.3 billion in spending plan" via Renzo Downey of Florida Politics — The Florida House unveiled its proposed spending plan for the coming fiscal year on Friday, clocking in at $105.3 billion. While the number is about $4 billion larger than what the state is spending in the current fiscal year, the amount falls shy of the $108.6 billion budget plan the Senate published earlier Friday. Together, both are north of DeSantis' $99.7 billion proposal, but DeSantis' total dollar amount is near the House's top figure when considering the federal spending that helped balloon the Legislature's budget beyond past marks. In a statement, House Speaker Chris Sprowls said the House's budget proposal builds on last year's plan by investing state dollars in a "strategic, intentional way."
"Senate unveils $108.6 billion budget with pay hikes for state workers" via Gray Rohrer of Florida Politics — Low-paid state workers would see raises and K-12 schools would get a funding boost, as would nearly every portion of the state budget under a spending plan released Friday by the Senate. The $108.6 billion proposal would be a more than $7 billion increase on the current year's budget, thanks largely to an infusion of federal stimulus dollars given to states to cope with the COVID-19 pandemic. Senate President Wilton Simpson has pushed to increase the pay for low-paid state workers by raising the minimum wage to $15. A constitutional amendment passed by voters in 2020 will push the minimum wage for all workers to $15 by 2026, but Simpson says the early increase is needed to recruit and retain workers in needed areas.
"Senate, House snub Ron DeSantis' push to increase cancer research to $100 million" via Christine Jordan Sexton of Florida Politics — There are plenty of differences between the proposed $47 billion-plus health care spending proposals the Senate and House rolled out this week. But the chambers are in lockstep in deciding not to include an additional $37 million to increase cancer research and treatment, as advocated by DeSantis and First Lady Casey DeSantis. The Governor and the First Lady have already noticed the snub, both of whom took to social media after the House released its proposed spending plan late Thursday afternoon. "Cancer is the second-leading cause of death in Florida. I have recommended to the Legislature 0 million for cancer research so we can fight this terrible disease," DeSantis said in a Twitter post.
"Senate pitches cash for new state planes" via Jason Delgado of Florida Politics — The Senate unveiled plans this week to add two new planes to the state's aviation fleet. The buy would cost taxpayers $26.5 million and fill a void left by former Republican Gov. Scott. Scott in 2011 sold off two state planes as part of a campaign promise to limit abuses by government officials. A multimillionaire, he instead traveled aboard his private jet. While the sale made good on the campaign promise, it left future Governors and cabinet members without wings. Sen. Ben Albritton said the buy is a move to replenish the fleet. He serves as chair of the Appropriations Subcommittee on Agriculture, Environment and General Government.
"Is DeSantis getting what he wants in Florida's early budget proposals?" via Kirby Wilson and Lawrence Mower of the Tampa Bay Times — DeSantis and top Republican leaders in the House and Senate have put their cards on the table. This week, legislators unveiled the first round of proposed House and Senate budgets. The Governor included nearly $310 million to hospitals that serve the most Medicaid patients. Neither the House nor the Senate included that money in their initial health care budgets this week. One of DeSantis' recent talking points has been his proposal to cut the gas tax for several months this year. This idea isn't included in the Senate's budget.
Meanwhile … "Seminole Tribe says its gaming rights, Florida's revenue payments are at risk again" via Scott Powers of Florida Politics — The Seminole Tribe of Florida has charged in a court filing that if a judge breathes new life into a North Florida casino initiative, and it gets on the ballot and wins approval, that could infringe on the Tribe's exclusive rights. If that happens, the Tribe cautioned, then the Seminoles' hundreds of millions of dollars of revenue sharing payments to Florida, only recently resumed after a three-year dispute, could be disrupted again. Based on those arguments, Leon County Circuit Judge John Cooper accepted the Tribe and its political committee, Standing Up For Florida, as interveners in a lawsuit filed earlier this week by Florida Voters In Charge, which is trying to resurrect its North Florida casino campaign.
—TALLY 2 —
"'A recipe for disaster'? Florida GOP wants to add new requirements to vote by mail" via Skyler Swisher of the Orlando Sentinel — A GOP-led voting overhaul would add new requirements for casting a mail ballot that one Central Florida election supervisor is warning could be a "recipe for disaster." Starting in 2024, voters would have to provide the last four digits of their driver's license or state ID number on their ballot. If they don't have a state ID, the last four digits of their Social Security number could be submitted. Ballots won't be counted if those identifying digits aren't provided or don't match the numbers on file with the elections office. Election supervisors must contact people whose ballots aren't correctly completed and allow them to fix problems. The deadline to complete that process, known in political jargon as "curing" a ballot, is two days after Election Day.
"Nursing homes struggle with staffing; Legislature considers loosening standard of care" via Hannah Critchfield and Kirby Wilson of Florida Politics — A bill to loosen staffing standards at Florida nursing homes was initially drafted with the help of one of the state's most powerful long-term care lobbying interests. Under the measure, Senate Bill 804, nursing homes that fail to meet state-mandated staff requirements would no longer be barred from admitting new residents. It would also broaden which kinds of employees can be counted in these mandatory staffing minimums intended to keep residents safe.
—"Bill changing Florida nursing home standards was written by the industry, emails show" via Hannah Critchfield and Kirby Wilson of the Tampa Bay Times
Senate property insurance package takes aim at Carlos Beruff — A Senate property insurance bill (SB 1728) would change the qualifications to serve on the board of state-backed Citizens Property Insurance Corp., potentially making current Chair Beruff ineligible for reappointment. Matt Dixon of POLITICO Florida reported that the language would require board members to have at least 10 years of experience in the insurance industry. The current requirements require members to have insurance experience, but there is no explicit definition for how much or what kind of experience. The change comes after Beruff proposed selling policies directly to consumers to avoid paying commissions to insurance agents.
House virtual school plan riles choice advocates — The House K-12 budget proposal would block school districts from contracting with Florida Virtual School for online education and prevent virtual charter schools from enrolling out-of-county students. As reported by Andrew Atterbury of POLITICO Florida, opponents of the plan say it is counteractive to school choice. About half of Florida's 103,000 online K-12 students are currently enrolled in FLVS, and about a fifth are enrolled in FLVS franchises, where district teachers assist students in working through FLVS curricula. About 40 districts operate FLVS franchises and school choice advocates say it is a good option for parents who want their children to have access to clubs and counseling that are not available with a purely online school.
"Senate passes bills on addiction, child hearing loss" via Brendan Farrington of The Associated Press — While Democratic and Republican lawmakers have had a contentious debate on issues like abortion and immigration this year, the two sides came together Thursday to pass 20 bills quickly, almost all unanimously. The legislation included approving new state legislative districts, authorizing schools to stock and use medicines to counteract an opioid overdose and requiring insurance companies to provide hearing aid coverage for children. Democrats and Republicans praised a bill that would expand the use of overdose-reversing drugs, including allowing schools to stock naloxone, which could be administered by staff trained to recognize an opioid overdose.
"Jason Shoaf backs bill to end concealed weapons licensure" via David Adlerstein of The Apalachicola Times — A bill in the Florida House that would do away with Florida's concealed weapons permitting process has the strong support of State Rep. Shoaf, and while a companion bill in the Florida Senate has yet to be filed, State Sen. Loranne Ausley does not share his enthusiasm. House Bill 103, a measure filed as it has in years past by Rep. Anthony Sabatini, would remove laws that require a concealed-weapons permit in Florida. Since the end product has yet to be marked up in committee, it is as yet unclear the extent to which the bill would allow the public display of firearms, with no restrictions, and Shoaf has some reservations about unfettered open carry.
"Sizzling housing market in Florida hurts many, but help slow to come from Legislature" via John Kennedy of the Tallahassee Democrat — Florida's white-hot housing market is setting new pricing records almost daily, but thousands of homeowners and renters are being scorched, unable to find anything they can afford. Now, talk of the unfolding crisis is coursing through the Florida Legislature, with calls for lawmakers to do something. "The bottom line is the American dream is slipping away for more and more people every day," Sen. Gary Farmer said. A lack of apartment supply, less land available for new construction, and pandemic-driven changes like the arrival of remote workers from even costlier states have powered up the price of available homes and rentals.
"Florida Chamber political tool identifies swing seats on latest legislative maps" via Jacob Ogles of Florida Politics — The Florida Chamber of Commerce unveiled its exclusive 2022 Florida Partisan Performance Index map during a special webcast to its members Friday. Applying the tools to Florida's just-approved redrawn legislative maps, Chamber analysts said there are few swing seats but plenty of drama in store this year. The Chamber tool studies precinct-level data on voter performance based on the past five years. That includes how voters in the district cast ballots in the last two presidential elections and the 2018 gubernatorial race. In this case, the new district came out as R+1, closer, actually, and it's trended more purple over time. Overall, the new maps result in fewer swing districts where both Democrats and Republicans can play. Based on Chamber election analysis, the new House map has 15 true swing districts; the Senate map (S 8058) has just three.
—MORE TALLY —
"Surgeon General Joseph Ladapo is unfit to serve" via Lauren Book for the Orlando Sentinel — I can think of no more important time than during a multi-year pandemic for our state to be guided by a physician who not only understands pandemic science but is willing and able to explain his plan for keeping all of us as safe as possible. Sadly, Dr. Ladapo is not that person. When Dr. Ladapo was asked clear questions about his department's role in addressing the pandemic, he offered non-answers, obfuscations and demonstrations of verbal jiu-jitsu. For starters, he has supported and had publicly promoted "widely debunked theories" of how to deal with this virus. This is unacceptable and disrespectful to the institution of the Florida Senate and to the people of this great state.
"Rocky Hanna blasts GOP lawmaker as 'bully' for retaliatory state budget item after masks fight" via Ana Goñi-Lessan of the Tallahassee Democrat — Leon County Schools Superintendent Hanna is once again at odds with the state's Republican leaders who, with a new proposed line item in the next state budget, are targeting school districts who defied the Governor's ban of mask mandates last year. House Republicans introduced legislation this week that would slash salaries from school districts, of which Leon was one, that implemented mandatory mask rules after DeSantis prohibited them in schools. In a K-12 Appropriations Subcommittee meeting, state Rep. Randy Fine proposed a line item in the budget that would take away $200 million from a dozen school districts that defied the Governor's emergency rule that banned mask mandates and give that money to other districts.
"Before even passing, the 'Don't Say Gay' bill is already hurting Florida's children" via Fabiola Santiago of the Miami Herald — Oh, Florida legislators, the harm you do from your ivory tower up there in Tallahassee. Elaine Acosta González, a concerned parent who reached out to me after reading my column about the wrong-headed "Don't Say Gay" bill moving through the Legislature, says her 15-year-old daughter has been talking about the topic at home. The bill would silence gay children, their teachers and education advocates by banning the discussion of sexuality and gender identification in Florida's public schools. Indeed, youth should have a prominent voice in the discussion of the bill and so should the science- and data-oriented experts who know the place of sexuality in education. Like parents, these experts also are concerned about the damage lawmakers who introduced the bill already are doing to set back the lives of gay and trans children in Florida.
"Why put more limits on public petition campaigns?" via Bill Cotterell of the Tallahassee Democrat — There's a proposal ready for a vote in the Florida House (HJR 1127) that would limit the subject matter of petition campaigns to procedural matters, the structure of state government and the Constitution itself. A companion measure in the Senate hasn't moved, at the midway point of the Legislative Session, but maybe Republicans who run both chambers are just waiting for the House version to cross the rotunda.
"Keith Truenow defends bill disbanding Lake County Water Authority" via Drew Wilson of Florida Politics — Rep. Truenow responded to a recent article criticizing his bill (HB 1105) to disband the Lake County Water Authority, pitching it as an attempt to eliminate "duplicitous government." The Feb. 4 article by Kevin Spear, casts the Lake County Water Authority as a "venerable and independent guardian of Central Florida waters" and asserts that Truenow's bill is motivated by "contentious dealings" he has had with the water authority. Truenow and the Lake County Water Authority often sparred over "pollution flowing from ditches at Truenow's large, turf-grass growing operation north of Lake Apopka."
"Food fight: Time to scrape Florida's strawberry shortcake bill down the garbage disposal" via Brian Burgess of The Capitolist — Sen. Danny Burgess wants to have his cake and eat it too. Burgess represents Plant City, the heart of Florida's strawberry industry. So, he can't be blamed for sponsoring a bill that would promote fresh, Florida-grown strawberries, but he must bear responsibility for trying to make strawberry shortcake, which is barely a dessert at all, the official state dessert when better options could have been chosen. The Legislature's desire to acknowledge Florida's robust strawberry industry is admirable. But choosing strawberry shortcake as the method for doing so is not. Lawmakers could have just as easily nominated Florida-based Publix brand strawberry shortcake ice cream as the official dessert.
— SKED —
Happening today — BioFlorida Day at the Capitol, to demonstrate the strength of the state's life sciences and advocate for funding and policies necessary to facilitate continued growth; the two-day event starts at 7 a.m., Room 110 of the Senate Office Building. BioFlorida Day reception begins at 5 p.m. Register here.
Happening today — House Minority Leader Evan Jenne will host a media availability, 10 a.m. Zoom link here.
— The House Health Care Appropriations Subcommittee meets to consider HB 7047, from Rep. Sam Garrison, to enact changes in the state's Medicaid managed-care program, including consolidating 11 regions into eight, 11 a.m., Morris Hall of the House Office Building.
— The House Public Integrity and Elections Committee meets to consider constitutional amendment (HJR 663), from Rep. Jayer Williamson, to allow the recall of County Commissioners and county officers, 11 a.m., Room 404 of the House Office Building.
— The House Agriculture and Natural Resources Appropriations Subcommittee meets to consider HB 1233, from Rep. Fine, to allow specific online training for private security officers, 1:30 p.m., Morris Hall of the House Office Building.
— The House Early Learning and Elementary Education Subcommittee meets for an update on the New Worlds Reading Initiative, which lawmakers passed last year, 1:30 p.m., Reed Hall of the House Office Building.
— The House Local Administration and Veterans Affairs Subcommittee meets to consider HJR 1 and HB 1563, from Rep. Josie Tomkow, to increase homestead property-tax exemptions to classroom teachers, law enforcement officers, correctional officers, firefighters, child-welfare services professionals and people in the U.S. armed forces or the Florida National Guard, 1:30 p.m., Room 404 of the House Office Building.
— The Senate Commerce and Tourism Committee meets to consider SB 1316, from Chair Ed Hooper, to revamp a law dealing with the resale of tickets, 2:30 p.m., Room 110 of the Senate Office Building.
— The Senate Environment and Natural Resources Committee meets to consider SB 224, from Sen. Gruters, to allow local governments to restrict smoking on beaches and in public parks, 2:30 p.m., Room 37 of the Senate Office Building.
— The Senate Judiciary Committee meets to consider SB 796, from Sen. Jennifer Bradley, to increase criminal penalties for evidence tampering in capital cases or cases involving deaths, 2:30 p.m., Room 412 of the Knott Building.
— The House Infrastructure and Tourism Appropriations Subcommittee meets to consider HB 907, from Rep. Bobby Payne, to begin the process of establishing a port along the St. Johns River in Putnam County, 4 p.m., Reed Hall of the House Office Building.
— The House Insurance and Banking Subcommittee meets to consider HB 425, from Rep. Jason Fischer, to extend post-traumatic stress disorder benefits in the workers' compensation insurance system to correctional officers, 4 p.m., Morris Hall of the House Office Building.
— The House Secondary Education and Career Development Subcommittee meets to consider HB 1115, from Rep. Demi Busatta Cabrera, to require high school students to earn a half-credit in financial literacy and money management to graduate, 4 p.m., Room 212 of the Knott Building.
— The House Civil Justice and Property Rights Subcommittee meets to consider HB 1525, from Rep. Grall, to repeal the state's no-fault auto insurance system and the requirement that motorists carry personal-injury protection, or PIP, coverage, 4 p.m., Room 404 of the House Office Building.
— The Senate Special Order Calendar Group will set a special-order calendar, 15 minutes after the Senate committee meetings, Room 401 of the Senate Office Building.
Assignment editors — U.S. Reps. Darren Soto and Frederica Wilson will participate in a Committee on House Administration discussion about election misinformation campaigns in Spanish-speaking communities. Also on hand will be former Rep. Debbie Mucarsel-Powell, 9 a.m., Miami Dade College, Wolfson Campus, 300 N.E. Second Ave., Miami.
Assignment editors — NBA legend Magic Johnson and Agency for Health Care Administration Secretary Simone Marstiller will join a discussion about HIV and AIDS prevention and care, hosted by Clear Health Alliance, 11:30 a.m., Jacksonville River City Downtown Hotel, 245 Water St., Jacksonville.
— STATEWIDE —
"Voting fraud conspiracy group has pipeline to Governor as election changes considered" via Zac Anderson of the Sarasota Herald-Tribune — Started by the Lakewood Ranch leader of a pro-Trump women's organization, Defend Florida has mobilized an army of volunteers to collect "affidavits" that raise questions about whether voters cast legal 2020 ballots. The group has collected more than 5,000 affidavits in 34 counties, implying each is a possible instance of voter fraud. The claims appear to be getting serious consideration from GOP officials. Defend Florida co-founder Caroline Wetherington said the group met with DeSantis' top staff on six occasions while also securing meetings with Secretary of State Laurel Lee and top GOP legislators. However, local elections and law enforcement officials have dismissed Defend Florida's claims. Despite being rebuffed by local authorities, Defend Florida still is highly active.
"'Truck Yeah' slogan keeps rolling for DeSantis" via A.G. Gancarski of Florida Politics — DeSantis continues to calibrate messaging around commercial drivers, closing out the week with a campaign email predicated around a slogan his policy team broke out two weeks ago. The same "Truck Yeah" slogan seen on signs at a January news conference in Bowling Green resurfaced in an email Friday from his re-election campaign to political supporters. In the email, DeSantis' concerns were somewhat more global than the commercial driver's license training money doled out to state colleges in January. "People across the world are finally standing up and fighting back," DeSantis asserted.
"'Possibly illegal behavior': Ashley Moody blasts GoFundMe after Freedom Convoy flip-flop" via A.G. Gancarski of Florida Politics — Moody stood with supporters of the Canadian anti-vax "Freedom Convoy" against the GoFundMe service, suggesting that what the fundraising platform contemplated this weekend could have been illegal. Moody told a Fox News audience that she and DeSantis will not tolerate threats, such as that made by GoFundMe, not to distribute funds to causes it doesn't support, such as the "Freedom Convoy," a group of Canadian truckers protesting the country's COVID-19 vaccination requirements. The service threatened to redistribute the donations made to the truckers, freezing them on Friday, before deciding Saturday to reverse course and refund all contributions. Moody was incensed Sunday regardless.
"Joel Greenberg wants federal judge to delay his sentencing again" via Jeff Weiner of the Orlando Sentinel — Greenberg plans to ask again to delay his sentencing for sex trafficking and other crimes, despite a federal judge having previously said his current sentencing date was final. Greenberg's sentencing is currently slated for March 29. In May, he pleaded guilty to six federal crimes and was originally scheduled to face sentencing in August, before twice being granted delays. The latest delay request, which Greenberg's defense attorney, Fritz Scheller, said is not opposed by the government, will include "confidential information" about Greenberg's work with federal authorities "as well as the nature and extent of Mr. Greenberg's cooperation," the defense attorney's Friday court filing states.
"Daniella Levine Cava asks for probe after voters say party registrations were changed to GOP" via Martin Vassolo of the Miami Herald editorial board — Levine Cava is asking prosecutors to investigate claims of "voter fraud" after elderly residents in Little Havana said their party affiliations were changed without their knowledge. A county spokeswoman wrote in an email late Friday that Levine Cava "sent an official request to the State Attorney to investigate recent reports of voter registration fraud to ensure the integrity of the elections process." Levine Cava, who made the request in an email to State Attorney Katherine Fernandez-Rundle, joined other Florida Democrats in calling for an investigation following complaints from residents of Haley Sofge Towers, a county-managed public housing complex in Little Havana. State Sen. Annette Taddeo and Nikki Fried also called for an investigation.
"Jacksonville attorney tied to FPL consultants billed JEA for privatization work" via Nate Monroe of The Florida Times-Union — A Jacksonville attorney at Foley & Lardner who advised consultants to Florida Power & Light, while those consultants were devising strategies to conceal the utility's campaign contributions, was also among the firm's lawyers who billed JEA ratepayers during the contentious privatization campaign that same year. The Times-Union previously reported that Erika Alba, Foley's director of public affairs, had been advising employees at Matrix LLC, an Alabama consulting firm that was working with FPL in 2019, at the same time that Alba's Jacksonville colleagues at Foley were billing hundreds of hours helping JEA executives sell the city agency to a private operator. A review of Foley's billing records shows that Alba herself billed JEA ratepayers for work related to the privatization process on two occasions.
"Florida assessing damage to crops caused by January freeze" via The Associated Press — The Florida Department of Economic Opportunity is assessing the impact recent freezing temperatures had on the state's agricultural industry. According to a news release, the agency activated a survey on Friday to gather data and evaluate resources that affected businesses may need to recover from the freeze that occurred during the last weekend in January. "The agriculture business in Florida is an integral part of the state's economy, and we are going to do everything we can to help the farmers who were impacted by freezing temperatures this past weekend," DeSantis said in a news release.
— CORONA FLORIDA —
"DeSantis touts Florida COVID-19 response, criticizes justices without 'backbone'" via Mark Harper of The Daytona Beach News-Journal — DeSantis spoke to a friendly crowd, touting his "default" pandemic position, freedom, during an appearance at a convention of the conservative legal advocacy group the Federalist Society. In what was dubbed a "fireside chat" without a fire, DeSantis sat with former White House press secretary Kayleigh McEnany, also a Floridian, and presented his record as Florida Governor, all the while punching upward at Biden. DeSantis followed Pence. Both men are considered top-tier possible Republican nominees for President in 2024, especially if Trump decides against running again. The Governor also faces his own re-election campaign later this year.
"Ladapo fires back at former UCLA supervisor who refused recommendation" via Arek Sarkissian of POLITICO — Ladapo said that criticism from his former UCLA supervisor was a sign that differing scientific opinions have turned into personal attacks. Ladapo said in a phone interview that good science requires respect for all perspectives. "It's OK to disagree, and I've had no problem with disagreement, but what has been really disappointing is how disagreement has become a ticket or a passport to activate personal attacks," Ladapo said. The unidentified supervisor provided his assessment as part of a routine background check performed by the Senate during a confirmation process.
"Florida reports 1,324 deaths, 132,622 cases this week" via Caroline Catherman of the Orlando Sentinel — The Florida Department of Health reported 132,622 new coronavirus cases this week among Florida residents to bring the cumulative total to 5,610,370. With 1,324 more fatalities on record, 66,279 Florida residents have died. This week's 1,324 deaths reflect an increase from the 1,192 reported last week, but deaths can take several days or weeks to be reported. The majority of the newly reported deaths are people who died before this week. The death count had not reached anywhere near September levels when nearly 2,500 new deaths were reported multiple weeks in a row.
"Four 'stealth omicron' cases found in Florida" via Chris Persaud of The Palm Beach Post — At least four cases of the so-called "stealth omicron" variant have been discovered in Florida as the state's death toll increased by 1,000 for the second time in as many weeks. Two people's test results in Miami-Dade County confirmed the presence of a new mutation of omicron. The lab did not immediately provide more information about the infected people. Helix Laboratories confirmed two cases earlier this week discovered in Florida. Two people, a 69-year-old woman and a 32-year-old man, caught the mutation in January, the South Florida Sun-Sentinel reported Tuesday.
—"The weekly number of COVID-19 cases in Alachua County is declining, as is the positivity rate" via Gershon Harrell of The Gainesville Sun
"COVID cases were down sharply in Tampa Bay schools this week" via Marlene Sokol of the Tampa Bay Times — After reaching alarming levels earlier this month, case numbers of COVID-19 in Tampa Bay area schools are falling sharply. The virus is still widespread and educators are scrambling to get their students ready for the spring Florida Standards Assessment tests. But this past week saw a significant drop in case reports from schools, typically by 30 to 45% from the previous week. By the end of Friday, the four area districts had reported 3,039 cases. That's also down dramatically from the nearly 7,100 cases reported during one week in mid-January, a pandemic record for the area.
"Leon Co. parents order thousands of N-95 masks for schools" via Savannah Kelley of WCTV— Every single Title I elementary school and preschool in Leon County will be getting the free masks. Parents said they wanted to target those schools specifically because KN-95s and N-95s are expensive, about $1.20 per mask, and they said safety should not come with a price tag. 24,610 high-filtration KN-95 masks were ordered for the Leon County community. More than 11,000 are going to local schools. "People who don't have access and want access deserve access," said parent Patricia Liedy, the parent who spearheaded this project.
"Florida's fourth COVID-19 surge came fast and strong. Here's what the omicron wave tells us about what's ahead." via Cindy Krischer Goodman of the Orlando Sentinel — By now, scientists expected the omicron surge in Florida to be nearly over. The new forecast projects about four more weeks before the omicron wave diminishes to give Floridians a respite. Most experts see hope in the much larger immune population in the state. Between those who caught the virus during the omicron surge and the increasing number of vaccinated and boosted people, much of Florida should have some protection against future variants. "We won't know the exact toll of omicron for several weeks," notes Scott Herr, a computer scientist who tracks COVID-19 in Florida. "My guesstimate would be somewhere between 7,000 and 10,000 deaths, possibly more. The biggest unknown is how long the 'tail' will be from the peak until the wave ends."
"USF, Tampa General studies ivermectin, other drugs to treat COVID-19" via Rose Wong of the Tampa Bay Times — Tampa Bay is part of a nationwide study to examine the efficacy of three drugs to treat COVID-19, including ivermectin, the antiparasitic medication that some believe can cure the virus. Instead, it sent people to the emergency room. The University of South Florida and Tampa General Hospital are participating in the National Institutes of Health's Accelerating COVID-19 Therapeutic Intervention and Vaccines public-private partnership, which brings together organizations and companies to study new COVID-19 treatments and variants. The double-blind study expects to enroll 15,000 participants nationwide.
— 2022 —
"Brady Duke says CD 7 voters are 'hungry' for his candidacy" via Scott Powers of Florida Politics — Duke, a former Navy SEAL, close-combat consultant and Christian ministry adviser, believes the voters in Florida's 7th Congressional District are itching for a Republican like him to represent them. "I see a lot of people that are hungry for fair and honest representation. I have talked to a number of people who are happy to have seen the announcement that (Democratic U.S. Rep.) Stephanie Murphy is not running for re-election," Duke said. The political newcomer has his platform shaped by his convictions as a battlefield veteran, a conservative Christian seeking to end abortion, a passionate believer in the need for border security, and a staunch defender of capitalism seeking to oppose and rollback tax hikes.
"Matt Gaetz is in a safe GOP seat, but can he keep it?" via Jim Little of the USA Today Network-Florida — Gaetz's potential legal troubles are shifting what's possible in Northwest Florida. Gaetz could be facing his biggest re-election battle since he first won the seat. In the last month, pressure from the investigation has intensified as news outlets reported more witnesses agreeing to testify in the case., including an ex-girlfriend of Gaetz. Jacob Shively, a professor at the University of West Florida's Askew Department of Government, said that Gaetz's outspoken support of Trump in previous election cycles gave Democratic challengers a boost.
"Challenger nearly matches Scott Franklin's contributions" via Gary White of The Ledger — U.S. Rep. Franklin, a Lakeland Republican, reported campaign contributions of $58,876 in the fourth quarter of 2021, about $7,000 more than a Democratic challenger. Franklin's top Democratic challenger, Eddie Geller of Brandon, reported $51,800 from October through December. Geller, a former comedian and political activist who entered the race in August, has collected $183,400 in total contributions and carries $96,300 in campaign cash. The Legislature is creating new congressional boundaries, and proposed maps show Polk County being removed from District 15. Geller is likely to remain in the District 15 race.
"GOP Senate leaders quickly line up behind Erin Grall's SD 29 campaign" via Scott Powers of Florida Politics — Rep. Grall's early clear path into the proposed Senate District 29 election just got help from Republican Senate leaders to ensure that path stays unimpeded. Senate President Simpson, President-designate Kathleen Passidomo and Sen. Ben Albritton have endorsed Grall in that race. The move comes one day after Grall, a three-term lawmaker from Vero Beach, announced she was filing to run in the new SD 29 this year. Grall is the first to file to run in the proposed SD 29, carved in current redistricting efforts out of several other Senate districts, including Albritton's. Grall, a managing partner of the Grall Law Group, chairs the House Judiciary Committee and has been a particularly powerful force on religious conservatism issues.
"Kevin Steele enters race for newly redrawn HD 53" via Drew Wilson of Florida Politics — Steele entered the race for the new House District 53 on Thursday. The new HD 53 will cover portions of Hernando and Pasco counties and is separate from the current HD 53, which covers part of Brevard County and is represented by Rep. Randy Fine. Fine now resides in the new House District 33. In a news release, the Republican candidate said he was on board with "the Governor's vision for Florida." "I've always believed in the power of commitment and a strong work ethic in accomplishing your goals and objectives. Whether it's family, business, or campaigns, there's no replacement for good, honest, hard work and I intend to apply that same attitude to win this race," he said.
— CORONA NATION —
"Joe Biden marks 900,000 COVID-19 deaths and urges: 'Get vaccinated, get your kids vaccinated'" via Annabelle Timsit of The Washington Post — Biden on Friday urged all Americans to get vaccinated, as he marked another "tragic milestone" in the coronavirus pandemic. "900,000 American lives have been lost to COVID-19," he said in a late-night statement issued Friday. The death toll would have been higher without coronavirus vaccines, Biden said, estimating they had "saved more than 1 million American lives," as he urged unvaccinated Americans to "get vaccinated, get your kids vaccinated, and get your booster shot if you are eligible." Less than two months ago, the White House marked 800,000 COVID-19 deaths in the United States.
— CORONA ECONOMICS —
"Biden administration tells Congress that key coronavirus funds are dwindling" via Tony Romm and Jeff Stein — Nearly all of the money in a key federal program to boost coronavirus testing, therapeutics, and vaccines appears to have been committed or already shelled out, raising the potential that the Biden administration may have to ask Congress to approve additional aid. The dwindling funds reflect an uptick in spending as the White House in recent months has labored aggressively to battle back the rise of the omicron variant. While top officials say they are confident in their ability to weather the latest surge, they have started exploring whether more money might be needed to protect the public against future variants.
"Despite omicron surge, businesses desperate to find and keep workers" via Abha Bhattarai of The Washington Post — Omicron was supposed to wreak havoc on the labor market. But it didn't. The jump in January hiring has underscored the economy's growing capacity to weather renewed waves of surging coronavirus cases, suggesting a tight job market is forcing companies to retain workers now that hiring new ones has become costlier and more difficult. Unlike previous waves of the virus, when businesses were quick to pause operations and lay off workers, many are now going to greater lengths to hang on to their employees. Overall, U.S. employers added 467,000 jobs in January, with much of those gains concentrated in hotels, restaurants, retailers and other services.