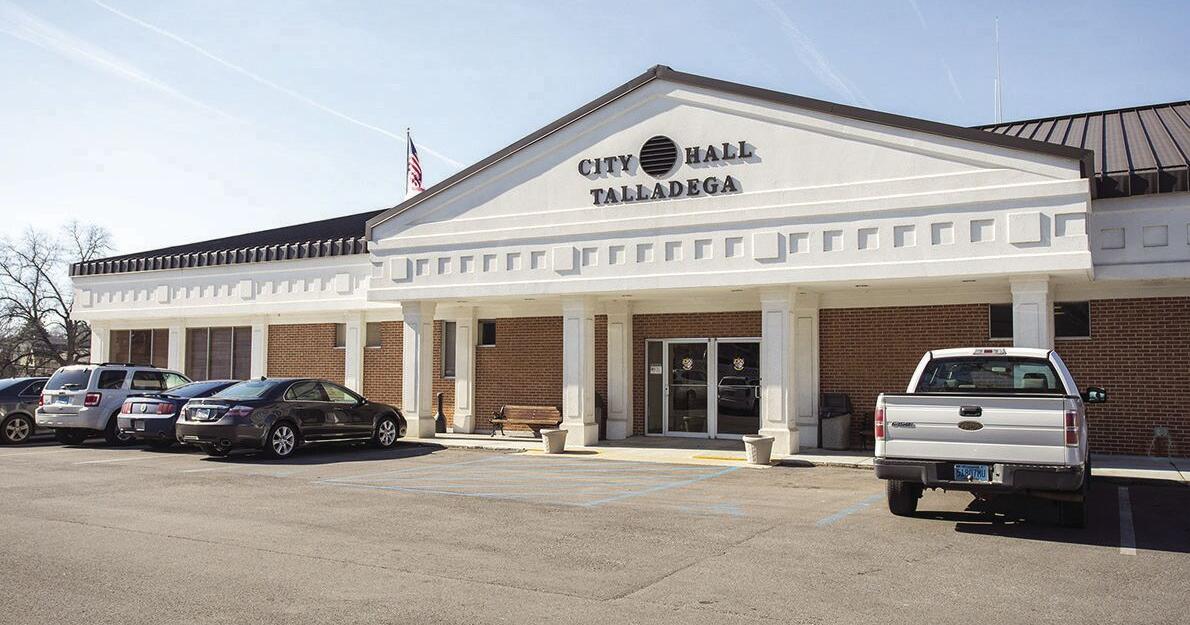 Talladega City Council Approves $1.8 Million in American Rescue Plan Act Funding | News
TALLADEGA — The Talladega City Council voted 3-0 Monday night to approve more than $1.8 million in funding related to the American Rescue Plan Act.
Council Chairman Dr. Horace Patterson and Councilor Vickie Robinson-Hall abstained from voting to avoid the appearance of a conflict of interest.
"I sit on a board that maybe will deal with the funds, so I thought it best to abstain," Patterson said.
The expenditures fall into seven different categories, including public health, negative economic impacts, services to disproportionately affected communities, bonuses, infrastructure, income replacement and administration.
In the public health category, $15,000 goes for COVID-19 testing, $10,000 for personal protective equipment, $50,000 for capital investments or physical plant modifications; $25,000 for mental health services and $25,000 for addiction services.
Negative economic impacts, the largest category, include $125,000 for rent, mortgage, and utility assistance; 0,000 for Internet access points; $125,000 for economic assistance to small businesses; $445,730 in assistance to non-profit organizations; $200,000 for tourism assistance and $225,000 for other economic support.
Funding for services to disproportionately affected communities goes primarily to education-related programs, including $167,840 for early learning, $150,000 for aid to high poverty districts, $50,000 for support for affordable housing and $25,000 for other educational assistance.
Under infrastructure, the package includes $100,000 to address combined sewer overflows.
Additional funding is expected this summer.
During the same meeting, council also discussed two matters regarding The Rock, Talladega's municipal golf course.
The first involved a memorandum of understanding with Alabama Power for the land the company owns around the course. Under the agreement, the city will lease the property for $4,100 per year, with an annual rental rate increase of 2% for 10 years, with an optional additional five-year term beyond that.
The second action involved a resolution unanimously approved by the board following a brief executive session.
According to City Manager Seddrick Hill, the second resolution was a memorandum of understanding with the Omega Academy of Science and Fine Arts. Hill said he could not elaborate on the details of the deal on Monday, pending approval and an announcement from the academy.
Also on Monday, the board:
— Recognizes that April is Child Abuse Awareness and Prevention Month.
—Witnessed Mayor Timothy Ragland swearing in Jeremy Hardy as a member of the Industrial Development Board.
—Reappointed Travis Ford and Howard "Rip" Williams to the Public Service Board by a 4-0 vote, with Williams' son, Trae Williams, abstaining.
-Appointed the Reverend Hugh Morris to the Board of Adjustments and Appeals.
— Agreed to hold a public meeting at the request of the Talladega College Student Government Association to paint a Black Lives Matter mural near the Billy Hawkins Students Center. The school received a grant for the project.
—Donated $1,000 to the April in Talladega Pilgrimage Council.
—Donated $2,500 to United Way for the Heavenly Peace Bed Construction Project.
– Waived the open and closed container ordinance of portions of North, West, Battle and Court streets for the Block Party and events on the second Saturday of April 9.
—Approved an increase in the accommodation tax that had been tabled at a previous meeting.
—Approved combination of for office and billing supervisors in the water and sewer departments.
— Surplus of a 2012 Dodge Journey at the parks and recreation department.
-Approved a contract of up to $8,000 with the East Alabama Umpires Association for baseball umpiring.
—Approval of a lease agreement with Miller's BBQ for concession services at the Ben Bruner Sports Complex.
—Approved a $127,243.30 contract with Davis Builders to improve the exterior drainage of Heritage Hall.
—Approved $10,000 for the induction ceremony at Davey Allison Memorial Park. Clint Boyer will be inducted on April 22.
—East Side Head Start building surplus playground equipment and various Community Appearance Service items.
—Disregarded this year's capital improvement plan. Hill explained that the city is going to have to repair several roofs, and if insurance won't cover the costs enough, then almost all of this year's capital improvement budget will have to be spent on roof repairs.
—Announced that the CFO and City Revenue Officer positions are currently vacant.
—Announced that the city would place a cell tower near the Talladega Superspeedway.
-Announced that the state of the city address would be April 30.
—Agreed to settle a lawsuit of approximately $5,000 with a resident who was billed for sewer service even though she was a septic tank. This was also discussed in executive session.